For businesses, factories, hospitals, and other facilities that rely on steam and hot water heating systems, boiler room "downtime" is simply not an option. It's much more cost-efficient to be proactive with upkeep and regular maintenance than to have a boiler malfunction — which is why United Boiler offers preventative boiler operation maintenance services to help you keep your boiler system running smoothly and under proper operation.
Why Preventative Boiler Maintenance?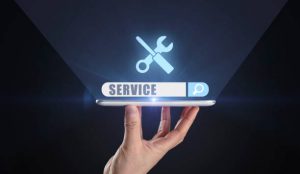 Boiler systems have a lot of working parts (ie. boiler pressure gauge, water level control, water temperature, safety valves, water treatment etc.) all of which must stay in good working order for the system to work efficiently. Burners, gaskets, controls, thermostats, heat exchangers, pumps and other parts endure a lot of wear with constant use, and over time, mineral scaling can build up inside the boiler itself. Without a routine maintenance program, these parts can begin affecting your boiler systems performance, reducing energy efficiency and costing your company money. If the steam boiler stops working, not only can it cost the company thousands in lost revenue, but the costs of boiler repair may be several times as much as what it would have cost for a few regular maintenance service calls.
Proper maintenance when it comes to boiler service heads these problems off at the pass. With scheduled upkeep on a regular basis, advanced diagnostics and routine maintenance, our technicians can keep your system running efficiently while identifying and fixing small tune-up problems before they escalate into big ones.
How Boiler Maintenance Programs Work
United Boiler offers a number of preventative maintenance program contracts designed to meet your budget and usage needs. Choose from monthly, quarterly, semi-annual or annual service visits. During the call, we'll run our tested boiler maintenance checklist on your system, identify potential issues and recommend repairs or part replacements as needed. We can also make adjustments to your system to make it more energy-efficient, translating to savings on your energy costs.
The United Boiler Advantage
We stand out from our competitors when it comes to preventative boiler maintenance because we utilize cutting edge technology and the latest boiler maintenance tips to diagnose and optimize your equipment, including exhaust gas analysis to ensure your burners are running at maximum efficiency. These tools help us be extremely proactive in heading off potential problems and breakdowns, as well as keeping your boiler running at maximum efficiency.
When you rely on your boiler system to keep your business operational, "an ounce of prevention is worth a pound of cure," as the saying goes. Save your company the expense and headache of costly repairs and lost revenue with a maintenance contract with United Boiler. To learn more, contact us today.