An effective boiler system is more than just a boiler. It's a complex configuration of parts, pipes and controls that must all work together to achieve maximum efficiency. Unfortunately, sometimes what's supposed to happen on paper doesn't always happen in the "real world."
If you're encountering challenges with the installation or operation of your boiler system and you need expert solutions, that's where we come in. United Boiler stands out from the competition by offering expert consulting services to help companies nationwide get their boiler systems running at full capacity and maximum efficiency.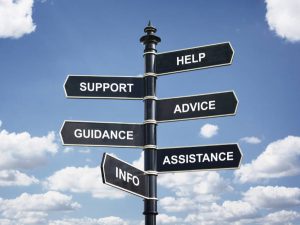 Advantages of Our Consulting Services
Nationwide reach. Our consultants are available to help companies anywhere in the United States.
Unmatched expertise. Our consultants are certified engineers with many years of field experience.
Proven results. We can typically troubleshoot long-standing issues within days or even hours, thereby accelerating repair and installation times. Our solutions also frequently result in more efficient systems that can save you thousands of dollars in energy bills.
Suppose you have a boiler system in your hotel that appears by all accounts to be working properly, but there are a few rooms in one corner that consistently have trouble getting hot water. Or perhaps your facility's energy bills suddenly spike and you can't figure out why. Or maybe you're in the process of installing a new boiler infrastructure in a factory you are building, but the blueprint doesn't seem to address the real-world challenges you're having in installing the system.
These are all great examples of situations that could use a professional engineering consultant.
At United Boiler, our certified engineers have many years of proven experience at solving problems like these and many others. We know the tips and tricks for getting maximum efficiency out of a boiler system, and we know how to go safely "off blueprint" when necessary to help you get real-world results from your boiler installation.
Don't let persistent problems or design issues with your boiler system stop your company from operating at its best. Rely on United Boiler's expertise to maximize your results. To learn more about our consulting services, contact us today.