Without reliable on-demand steam and hot water, restaurants and the foodservice industry wouldn't be able to stay in business for long. United Boiler helps dining establishments by providing expert hot water boiler installation, repair services, and preventative maintenance services to help their steam boilers run smoothly and efficiently.
Restaurants rely extensively on their steam boilers for a number of functions, all of which are critical to food preparation and restaurant equipment alike. These include:
Cooking and other food prep processes
Cleaning and sanitation for equipment, utensils, and tableware such as stainless steel countertops
Laundry (if done in-house)
In some cases, heating of the restaurant itself
Restaurants place high demands on their boiler units during open hours — and for restaurants open 24 hours, the demand is even greater. For these businesses, any amount of "downtime" from a failed steam boiler can cost them hundreds or even thousands of dollars an hour in lost revenue. In some cases, an extended breakdown can be enough to put a restaurant out of business entirely.
Boiler Services for Restaurants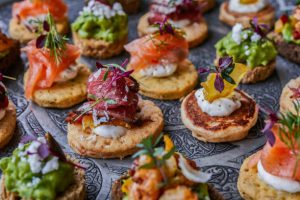 United Boiler understands the aggressive needs of eating establishments when it comes to their steam boilers, and we offer the following services to help them stay up and running:
Prompt, 24-hour repair services. We can respond to any repair call, day or night, and we work tirelessly to pinpoint and address the problem at its source. When necessary, we can install a turnkey rental boiler within hours to provide temporary steam before the next business cycle.
New installations. For restaurants under construction or building out a space, our design-and-build experts can install a boiler system perfectly suited to your demands.
Replacement installations. If you have been stringing along with an aging boiler system, we can install an energy-efficient replacement with minimal downtime.
Preventative maintenance. We offer ongoing maintenance contracts for restaurants to help keep their boilers in prime condition, performing regular inspections and identifying potential issues before they cause a lapse in service.
As a restaurateur, too much is at stake for your business to risk working with an unreliable boiler system. Let United Boiler help ensure maximum productivity for your establishment.