Walking through the aisles of our local grocery stores, we'd be hard-pressed to find food and beverage products that didn't rely heavily on boiler steam for their production. In fact, steam boilers serve a critical role in the operations of virtually every food and beverage industry processing company currently in business. United Boiler provides a wide array of services to make sure these businesses' boiler systems don't experience downtime but are able to meet the high demands of these industries.
The food and beverage processing industries use steam and hot water in a multitude of applications during their workflow. These may include any (or all) of the following:
Sterilization of utensils and food processing equipment
Neutralizing antigens and microbiological threats in the food (for example, pasteurization and ultra-high temperature processing in producing dairy products)
Distillation processes (for example, in certain types of beverages)
Cooking or curing processes (some food products require steam and/or hot water as a direct part of their preparations)
In-house power (some food processing machines are steam powered)
Laundry (if done in-house)
In some cases, heating of the factory itself
Needless to say, these processes can take a heavy toll on even the most robust steam boilers — and if a boiler fails and the plant goes offline, the losses can reach easily into hundreds or thousands of dollars per minute of downtime.
Boiler Services for Food & Beverage Processing Companies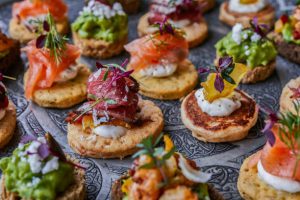 At United Boiler, we know how critical steam boilers are to the food/beverage preparation process. We help these companies stay productive by offering the following expert services:
24-hour repair availability. We can respond day or night to any steam boiler failure, and we'll work tirelessly to get your boiler equipment back online as soon as possible.
Boiler replacement. For aging boiler systems, we can get a replacement system online within your boiler room with little to no downtime.
Design and build installation. For plants under construction, we can design and install a highly effective boiler system from the ground up.
Boiler rentals. When downtime is not an option or boiler repairs are extensive, we can have a turnkey rental boiler up and running within hours to get you back online.
Nationwide consulting services. We advise food processing companies across the country in helping them find the best solutions to their steam production needs.
Proactive, preventative maintenance. With our reliable ongoing diagnostic and maintenance services, we can keep your boiler system operating efficiently with little to no downtime.
United Boiler is here to serve your most demanding steam boiler needs. Ready to learn more about how we can help your food or beverage processing company?