Reliable, on-demand steam heat and hot water are crucial to many applications within the manufacturing sector. When down time is not an option, count on United Boiler to provide quality service, repair, maintenance and installation for your boiler system needs.
Steam boilers are used across many verticals within manufacturing. They may serve a wide range of purposes, including sterilization, providing heat and hot water to the facility, or within the manufacturing process itself. A few examples:
Building materials and construction. Most notably in the production of molded brick, but also for other applications.
Textile industry. Boilers are used in pre-treatment, dying, printing and finishing fabrics.
Chemical plants. Boilers are used in the process of manufacturing many types of chemicals.
Many manufacturing facilities are in operation 24 hours a day, placing constant demands on their steam boilers. If a boiler fails, the entire plant may need to go offline until repairs are made, sometimes adding up to thousands of dollars a minute in lost revenue.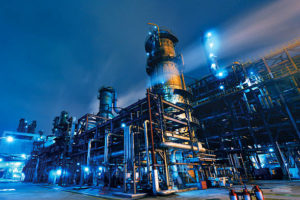 Boiler Services for Manufacturing Facilities
We provide a full array of critical services to keep your boiler system functional and your plant at full capacity. These services include:
Day or night repair work. We are available 24 hours a day to respond quickly to boiler failures so you can get up and running again, even installing turnkey rental boilers if necessary while we work the problem.
Boiler installation. We can outfit your facility as it's being built, or we can replace an aging boiler with minimal down time during transition.
Consultation services. We help manufacturers figure out the best solutions for their steam boiler needs, as well as configurations for maximum performance.
Preventative care and maintenance. We offer regular maintenance upkeep, diagnostics and checkups to keep your equipment in proper working order, preventing most breakdowns in the process.
If you operate a manufacturing facility in Georgia that relies on steam, we want to be your one-stop specialist for boiler installation and repair.