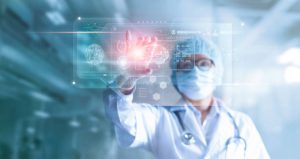 For hospitals and healthcare facilities, avoiding downtime and having uninterrupted access to steam and hot water is absolutely essential. United Boiler provides fast, reliable steam boiler installation, boiler repair, and preventative maintenance services on existing boilers for hospitals and medical centers to help ensure their patients receive the quality care they need.
Hospitals, in general, rely heavily on their hot water boiler systems to provide steam for a number of critical heating system applications. These include any/all of the following:
Heating for the facility
Food preparation
Laundry services
Bathing patients
Sterilization
Due to the ongoing demand for commercial boiler steam, boiler operation in hospital facilities must be 24-7, and they experience heavy wear-and-tear due to incessant high-pressure demand. If a boiler fails, operations can begin breaking down in minutes, causing huge backups in workflow and eventually compromising the quality of care for the patients themselves.
Boiler Services for Hospitals
United Boiler helps healthcare facilities with virtually all of their boiler configuration, repair and maintenance needs to ensure their operations run smoothly and with as little interruption as possible. We accomplish these goals in the following ways:
24-hour troubleshooting and boiler repair. We respond to boiler room failures any time of day or night, and we work fast to identify and rectify the problem. If the problem is extensive or will take time to fix, we can pull a temporary rental boiler unit from our fleet and have it up and running within hours while we continue to work the problem on your existing boiler or install a new boiler.
Expert installation. Whether you are a new hospital or an existing one, our team performs complete boiler installations, retrofit upgrades and replacements with minimal downtime.
Consultation services. We can assist with configuration designs for new boiler installations as well as provide expertise in fixing "problem areas" in your boiler system infrastructure.
Preventative hospital boiler maintenance. We work with hospitals to keep their boilers in optimal working order 24-7, identifying and resolving small issues before they turn into big ones.
If you operate a hospital or healthcare facility in the Atlanta area, we are here to help with all your steam boiler needs.